Fathers Day is coming up!. So gear up kids and moms and plan a special day for your Super Hero Dad. Sharing some of the easy crafts which can be easily made by small kids.
Make any of these fun crafts and make a memorable fun filled Father's day.
Wall Hanging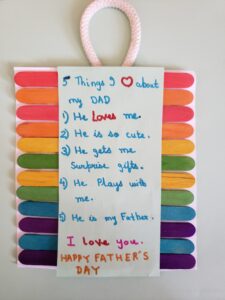 Wall hanging using ice cream sticks. Icecream Sticks are Painted by my kids in beautiful colors. On top of it is a note stating "5 things why I love my dad".
Beautiful flowery card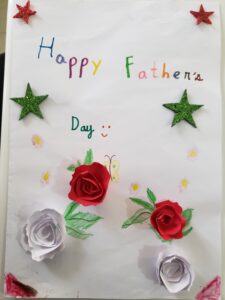 This is a Flower card. It is easy to make and children enjoy decorating and pasting paper made Flowers and glittery stickers.
Happy Fathers Day Pen Stand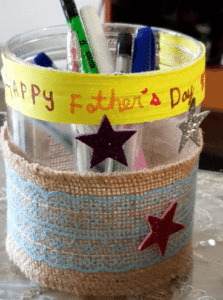 This Pen Stand can be gifted to Dads for organising their stationary. It is made using recyclable Plastic jar, decorated with lace and glittery stickers. A beautiful note on top for a perfect gift.
Dad's Shirt Card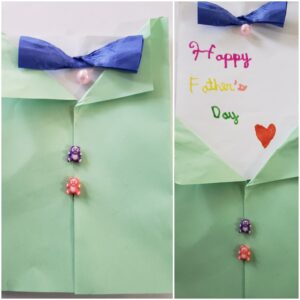 This Shirt style card will surely be loved by your dads. Sheet folded to form a Shirt. A message enclosed inside. Decorated with cute buttons. Choose your father's favorite color to make the shirt.
Hand Moustache card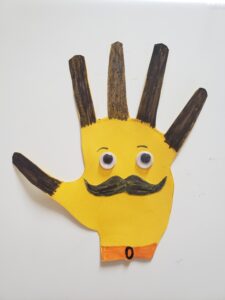 Handprint crafts are a wonderful way to keep the memory of kids when they are young. Your Dad will love to keep your hand card for years to come. Moms help your child to mark your child's hand and decorate with a moustache and googly eyes. You can omit mustache or add beard as per your choice.
You may also like to read 10 fun games for birthday party.
You may also like to read 4 Tips to encourage child play independently.
Dad's Organiser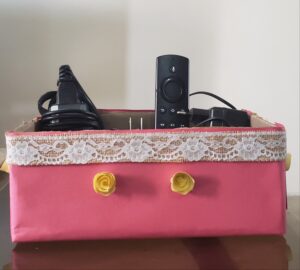 Help your Dad get more Organised. This works as ideal gift on Fathers Day.
Made using amazon carton and decorated with paper flowers. Use your imagination to decorate the way you like.
No 1 Dad Badge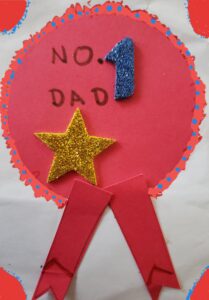 This Badge will surely make your Father feel Special. Kids will love decorating this Badge with Stickers and Lace. Award your dad with this Badge and brighten his day.
Medal award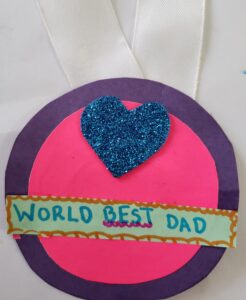 Don't you feel your dad deserves this? Gift this Medal to your Super Dad and make him feel special.
Do share in the comment section, how do you plan to celebrate this day.