One of the most important festivals of the year – Diwali is around the corner. But the recent news on ban on firecrackers sale during Diwali in Delhi and neighboring areas has dampened the festive spirits which have left many angry, some confused and some happy about it. On a personal note, being an asthma patient I am always scared of the increased smoke and pollution which comes as part of the Diwali so it really comes as a relief.
Diwali or Deepwali is actually the festival of 'Deep' or 'Diyas' so let your child celebrate it this year with more light, food, fun & frolic .
"LETS CELEBRATE A GREEN DIWALI WITHOUT FIREWORKS AND POLLUTION!

DON'T BURN FIRECRACKERS."
But the most affected are the children who were much waiting for Diwali vacations to begin so that they can splurge their piggy bank on the different types of crackers, flowerpots, bombs, rockets, and & sparklers. But you need not worry and kids need to be sad as we have come up with a list of fun, innovative things which will still sparkle their Diwali and make them joyous.
#1. Helping moms in cleaning the house
I know you will think I'm out of my mind. We personally dread the cleaning work and you say involve kids in it, I mean seriously ?! We dread the cleaning work because we do it as a festival chore. Why not make it a fun game and see how everyone enjoys. Kids are super imaginative.
Cleaning can be a fun way to expand this skill and also inculcate a good tidy habit. Let them become a superhero or wonder woman and destroy the spider webs and free the house from spider monsters.
How about you cleaning the vessels and let your kid wipe it clean with their super magical shining power. How about making the window cleaning a game by wiping the soap rivulets before they reach down.
#2. Making Diwali a crafty and arty thing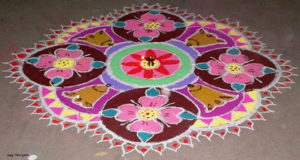 Kids love to craft and artwork so why not indulge them in it and also let them feel productive by decorating the house. Build lanterns at home, paint mud diyas, make paper flowers, make flower rangoli, or make rangoli and let them fill color in it, make paper patakas. This will enhance their creativity and also you can teach them the importance of using less plastic & non-degradable waste and ways to become environmentally friendly.
Before are some interesting reference link to do some fun craft work this Diwali.
#3. Learn the magic of sharing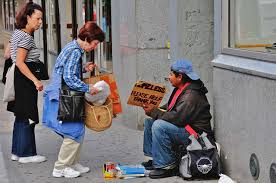 Teach your kids about the joy of sharing. Let them share the happiness of festivities with someone not so privileged by gifting them sweets, books, clothes, etc.
Ask your child to make handmade Diwali greetings for family and friends or painted diyas or decoration stuff and encourage them to sell it among acquaintances.
The money they collect from it can be used to buy sweets & clothes for lesser privileged kids in your community.
Make it a collective effort by asking their friends to join in. This way they will understand the real essence of the festival which is to spread happiness and joy.
#4. Visit Grandparents or plan a family get– together.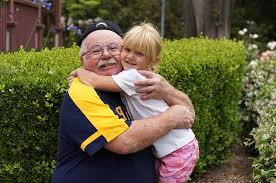 In today's nuclear family a child's world has become limited to mother, father and sibling.
So celebrating a festival like Diwali with extended family grandparents, uncles, aunts and cousins will be a different and great experience. Listening to Diwali stories from grandma, having fun with cousins, getting pampered by uncle and aunts will surely leave lasting memories.
#5. Make diwali special sweets.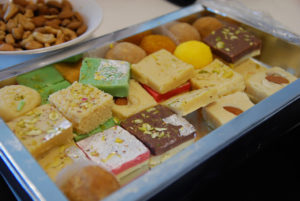 One of the things that I remember about Diwali is helping mom in making various Diwali goodies like cutting the diamonds or making spiral chakli designs or trying to make round laddoos.
Nowadays due to busy schedules, we have outsourced a lot of festival work one of being making festival sweets. Take out time to make your kid's favorite sweets and also involve them in the process right from grocery shopping to making preparations to actually making it give them age-specific tasks.
This will surely make their Diwali more memorable along with gorging on yummy snacks.
#6. Making diwali a learning project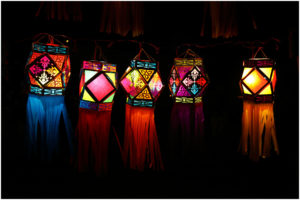 India being a diverse country a single festival is celebrated in many different ways in various states and places with different rituals and festivities associated with it. Help your child learn and understand the different ways in which the same festival Is celebrated at different places and the fun folk stories attached to them like killa making specific to Maharashtra or kali puja in west Bengal or Bali pratipada in north India.
WISH YOU ALL A VERY HAPPY GREEN AND SAFE DIWALI!!