It's the festive time of the year when married women revel in their finest ethnic drapery and precious jewels of diamonds, Kundan's, and sapphires.
The day when most of the married women revive their marriage day. They dress up in their most beautiful attire, face glows with happiness and heart skips a beat.
The time of the year when they observe the 'nirjala vrat' (fast without food and water) for the whole day, from sunrise till moon-rise for health, well being and long life of their husband.
Yes, you guessed it right, Karva Chauth is around the corner. The new generation might call it, discrimination against women or anti-feminist, nevertheless many educated women to follow it because they consider it a way to show their unconditional love for their husbands.
As part of the karwachauth ritual, a husband expresses his appreciation for his wife by showering her with Karwa Chauth gifts.
Most of the husbands gift their wives very expensive items ranging from diamonds, gadgets, designer clothes, jewelry or better their credit card to shop until they drop 😉
So for all the husbands out there who are confused as to what to gift their wife or are busy shortlisting materialistic gifts to make your wives happy let us help you with few pointers of what women want from you. Psst. Psst. And you know what, it's not even heavy on your pocket 🙂 and will surely bring a million-dollar smile on your wife's face.
#1. Time: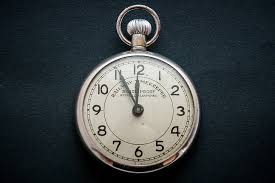 No, No she does not need the latest swiss or Tommy Hilfiger watches. What she wants is your undivided time and total (physical as well as mental) presence which is just for her.
Let your football and cricket matches wait for a day. Friends and booze parties can be postponed for next week.
Let your never-ending office work and big boss calls take a break today. Luckily this karvachauth falls on a Sunday so please gift your day to her. For a day, be there at her beck and call like you used to be during dating times or when you got newly married.
#2. Care: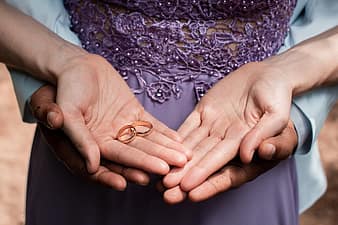 As they say, Men are from Mars and women are from Venus, their way of reciprocating love and care to is different.
Men generally don't much feel the need to be vocal or show their emotions outwardly. This karvachauth goes on a full display mode of your care and consideration for her.
Help her with the household work, manage her overflowing to do chores list, let her rest and you look after your kid completely for the day.
#3. Thoughtful gifts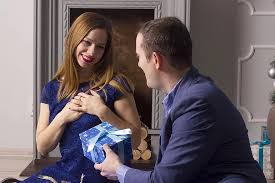 Women are more emotional and hence they give more importance to simple things and efforts you make to feel her special.
I know its easy to splurge on the latest iPhone or MacBook but this karvachauth surprise her with a handpicked bouquet of roses, select a dress of your or her choice which she can flaunt for the Katha pooja, help her dress up like the beautiful bride you fell in love at first sight, take her out for a candlelight dinner after breaking the fast or better cook her favorite dish all by yourself.
#4. Romantic moments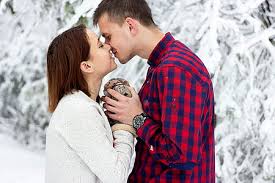 After years of marriage, couples tend to fall in a rut of daily grind and responsibilities and the initial romance dies a slow death.
Revive the romance in your life. Give her a stolen kiss, hug her without reason, compliment her for the things she has been doing for you and your family, pamper her with a head or foot massage, send cute messages or leave handwritten notes at places she works and see her blush like a teenage girl.
#5. Commitment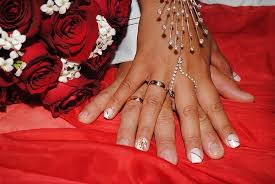 Marriage is a lifelong commitment but sometimes you need to renew & reaffirm your vows.
This karvachauth promise her more of your 100% attention and time, appreciate her for all that she does for you and the family, respect her as an individual foremost and various role she plays effortlessly of wife, mother, daughter-in-law.
Motivate and support her be the carefree, bubbly girl she was before marriage with dreams in her eyes, spring in her steps and wings to fly.
So this Karvachauth, when she selflessly fasts for your long life, prosperity, and health makes a conscious effort to understand her nitpicks, her feelings, her unconditional love, and reciprocate at least a quarter of it. Trust me, she does not need the moon and stars to be happy, because her entire universe revolves around you. So make her your most important priority this karvachauth and see how she outshines the 'chaudavi ka Chand ' 🙂