Are you worried about speech development in your child? We are here to give you tried and tested tips for speech development in toddlers.
All your friends were so excited that their children had finally uttered that magical first word, 'MOM'.
Amidst those pangs of longing to be acknowledged as a parent, you often used to shrug away the issue by saying that not all children start uttering gibberish as soon as they are born anyways!
But eventually, the realization that something serious might be the problem dawns upon you.
When you saw that every kid in your child's age group has already started forming complete sentences, while your child was still stuck struggling with his first words.
Coming to terms with speech delays in babies is never easy for a parent but once you do recognize the communication disorder, trying to come up with ways, which can rectify it become a lot easier.
Here we are going to give you some tips on how to overcome speech delays in babies so that you shed all your worries and be a proud Mumma already!
TIPS FOR SPEECH DEVELOPMENT IN TODDLERS
Reduce the TV viewing time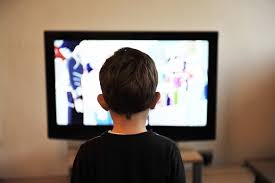 The rumor that the background noise from the television set enhances the speech and language development is completely ill-founded.
Rather the noise and the bombardment of unknown words tend to confuse children.
At this age they are still trying to understand the meaning of the simpler ones.
Play with your child to improve speech development.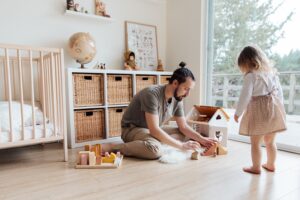 Studies have proven that activities that involve parents helping their kids to solve jigsaw puzzles or to arrange toy car matches can help in overcoming their speech delays.
Remember to use simple words such as 'Fast Car' or 'Red Ball' so that playing can also be a learning experience.
Teaching them Sign language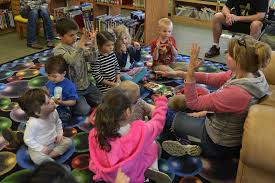 Speech delays get aggravated when children get frustrated with their failed attempts at excelling linguistically.
Remove that stress by teaching them how to convey simple emotions through sign language.
The Straw and Cotton Ball method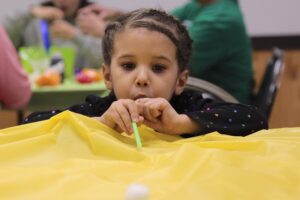 Encourage your child to use a straw to blow on the cotton balls in order to make them move.
This experimental technique stimulates the oral motor muscles required for speaking and can be effective at-home speech therapy.
Take aid from Flash Cards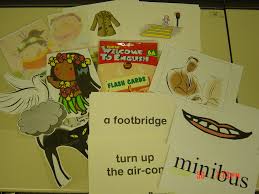 Children require not just auditory and visual signals to learn something but they also need tactile stimuli.
The touch and feel flashcards come in handy during such circumstances as they make it easier for your child to repeat the name of the objects after hearing it from you.
Save the day with refrigerator magnets.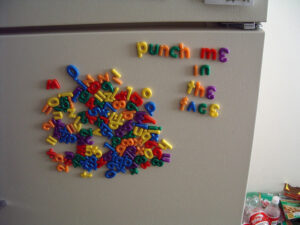 Is there any child who doesn't like quirky and colorful refrigerator magnets?
By providing them with refrigerator magnets resembling their favorite foods, you empower them to ask you whenever they want to have something to eat.
When they realize that they are capable of communicating such small things, words would flow naturally in due time.
Praise their efforts without fail to promote Speech development.
Even if they are not progressing at the pace you would like them to, praising and appreciating even the smallest of developments can go a long way in increasing their feeling of confidence and self-worth which in turn provides them with the stimuli to speak freely without any fear.
Talk Talk and Talk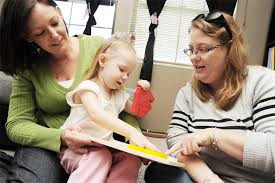 Moms should converse with their child, right from day one. We usually avoid talking to them assuming they are too little to understand.
This is not true as babies tend to observe facial expressions and lip movements. Parents who talk a lot to their kids develop speech much earlier as compared to other kids.
However, if your kid doesn't seem to be responding to any such treatments at home, you must put on your brave front and try to get help from a professional who is adept at providing speech therapy to children who suffer from communication disorders.
Also read,